Welcome to
Cold Spring School
We are committed to student achievement and individual success for each learner. The students are our primary concern and we take all aspects of their growth and development very seriously. We aspire to provide a quality education for all students while addressing individual needs, strengths, challenges, and unique learning styles so that they may reach their fullest potential. Our early childhood learning environment fosters an appreciation of individuality, diversity, and citizenship. It is our hope that our students will develop a desire to become lifelong learners, and contributing members of society, and that they will pursue academic excellence as they begin their educational journey with us at Cold Spring School.  
All registrations for Belchertown Public Schools are processed at our Central Office
Please reference the Belchertown Public Schools Enrollment Page for additional information regarding Cold Spring School Kindergarten and Preschool registrations.


ARE YOU READY FOR KINDERGARTEN REGISTRATION?
Open enrollment for kindergarten registration has begun. Residents with a child who will be five (5) years of age on or before September 1 are eligible to enroll.
Please contact Christina Aponte, via email: caponte@belchertownps.org or 413-323-0423 Ext. 100 to request a registration packet.
PRESCHOOL 2023-2024 SCHOOL YEAR
The preschool at Cold Spring School is a tuition-free Integrated Early Childhood Program for 3 and 4-year-olds. It is a daily, half-day program. The morning 3-year-old session runs from 8:30 – 11:00 am; the afternoon 4-year-old session runs from 12:15 – 2:45 pm. Transportation to and from school must be provided by the parent/guardian. In order to be eligible for our program, your child must have been born on or before 9/1/2020, be fully toilet trained, and be a resident of Belchertown.
There are currently no peer model slots available for the 2023-2024 school year. For more information, you may contact Anne Leblond at aleblond@belchertownps.org. For those who submitted a Notice of Interest, you will be notified if your child has been assigned a spot in early May, 2023. If your child is offered a spot at that time, you will be asked to complete the Registration Paperwork.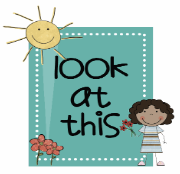 CSS

Upcoming Events

Wednesday, May 24

Early Release Professional Day – K Students Dismiss @ 1:00

(Lunch served)

No PM Preschool

Monday, May 29
Memorial Day – No School
Thursday, June 15
Last Day of School for Preschool Only
Monday, June 19
Juneteenth – No School
Tuesday, June 20

Last Day of School

K Students Dismiss @ 12:00

No Lunches Will Be Served

Wednesday, August 30
Thursday, August 31
Friday, September 1

Kindergarten Screening
Appointments (approximately 60 minutes) will be scheduled in June. Kindergarten screening is a brief series of readiness assessments.

Tuesday, September 5

Visiting Day/Bus Orientation
Kindergartners will meet their teacher, visit their classroom and have an opportunity to take a short bus ride.

Wednesday, September 6
Thursday, September 7

Staggered Entrance Days
Check your placement packet for your student's start date

Friday, September 8

ALL Kindergarten students report for school
Office Phone: (413) 323-0428, ext.4
Principal: 323-0428
Fax: (413) 323-0493
Guidance: 323-0428, ext. 7
Absentee Call-in: (413) 323-0428, ext. 5
Nurse: 323-0428, ext. 6
Grades: Kindergarten & Pre-Kindergarten
Main Office Hours: 7:30 a.m. to 4:00 p.m.
Full-Day Kindergarten: 8:45 a.m. – 3:00 p.m.
Integrated Pre-school AM Session: 8:30 a.m. – 11:00 a.m.
Integrated Pre-school PM Session: 12:15 p.m. – 2:45 p.m.
Andrea Mastalerz, Director of Early Childhood, e-mail: amastalerz@belchertownps.org
Jenna Evans, Guidance Counselor, e-mail: jevans@belchertownps.org
Louise Tommila, School Year Administrative Assistant, Ext. 200, e-mail: ltommila@belchertownps.org
Anne Leblond, School Year Administrative Assistant, Ext. 201, e-mail: aleblond@belchertownps.org
First Student Transportation
Phone: 413-323-8316
Fax: 413-323-8318
Bus Manager: Kathy Giordano
Email: kathleen.giordano@firstgroup.com
Dispatcher: Paula Crowther
Email: paula.crowther@firstgroup.com
May 2023 25
CSS Field Day will be held (weather permitting) on Thursday, June 15th from 9:00 - 11:30 AM.
May 2023 24
Cold Spring School Family Fun Friday 10:00 AM:  ALL AM Preschool Classrooms 2:00 PM:  ALL PM Preschool Classrooms, Mr. McCarthy & Mrs. Moynihan's Classrooms
June 2023
Friday June 9
2:00 pm

– 3:00 pm

Family Fun Friday: Mrs. Hoar and Mrs. Desroches' Classrooms
Monday June 19
All Day

Juneteenth: No School
Tuesday June 20
12:00 pm

– 3:00 pm

CSS: Kindergarten Last Day: Dismiss @ 12:00 No Lunches Served
August 2023
Thursday August 31
All Day

CSS: PK & K Screenings
September 2023
Friday September 1
All Day

CSS: K & PK Screenings
Monday September 4
8:00 am

– 9:00 am

Labor Day - No School
Tuesday September 5
9:00 am

– 11:00 am

Kindergarten Visiting Day: LePage, McCarthy, Moynihan & Wojtowicz

9:30 am

– 10:00 am

AM PK Visiting Day: Mrs. Thomas, Mrs. Charbonneau and Ms. Holly

11:30 am

– 1:30 pm

Kindergarten Visiting Day: Desroches, Hoar & King

1:00 pm

– 1:30 pm

PM Preschool Visiting Day: Mrs. Charbonneau, Ms. Holly & Mrs. Thomas
Wednesday September 6
8:30 am

– 9:30 am

PK First Day
Thursday September 7
8:45 am

– 3:00 pm

Kindergarten Staggered Entrance First Day
Friday September 8
7:30 am

– 8:30 am

ALL Kindergarten Students Report
Friday September 29
7:00 am

– 8:00 am

CSS Picture Day
October 2023
Wednesday October 4
1:00 pm

– 3:00 pm

Early Release Professional Day
Monday October 9
7:00 am

– 8:00 am

Columbus Day - No School
November 2023
Tuesday November 7
8:00 am

– 3:00 pm

Professional Day - No School
Thursday November 9
7:00 am

– 8:00 am

Veteran's Day - No School
Friday November 10
7:00 am

– 8:00 am

Veteran's Day - No School
Monday November 13
7:30 am

– 8:30 am

CSS Picture Retake Day

7:30 am

– 8:30 am

Kindergarten Parent/Teacher Conferences
Tuesday November 14
7:30 am

– 8:30 am

Kindergarten Parent/Teacher Conferences
Wednesday November 15
7:30 am

– 8:30 am

Kindergarten Parent/Teacher Conferences
Thursday November 16
7:30 am

– 8:30 am

Kindergarten Parent/Teacher Conferences

7:30 am

– 8:30 am

PK Parent/Teacher Conferences
Friday November 17
7:30 am

– 8:30 am

Kindergarten Parent/Teacher Conferences
Wednesday November 22
7:00 am

– 8:00 am

Thanksgiving Recess - No School
Thursday November 23
7:00 am

– 8:00 am

Thanksgiving Recess - No School
Friday November 24
7:00 am

– 8:00 am

Thanksgiving Recess - No School
December 2023
Wednesday December 6
3:00 pm

– 4:00 pm

Kindergarten Grades Close
Wednesday December 13
3:00 pm

– 4:00 pm

Kindergarten Reports Emailed
Friday December 22
7:00 am

– 8:00 am

Winter Recess - No School
Monday December 25
7:00 am

– 8:00 am

Winter Recess - No School
Tuesday December 26
7:00 am

– 8:00 am

Winter Recess - No School
Wednesday December 27
7:00 am

– 8:00 am

Winter Recess - No School
Thursday December 28
7:00 am

– 8:00 am

Winter Recess - No School
Friday December 29
7:00 am

– 8:00 am

Winter Recess - No School
Saturday December 30
7:00 am

– 8:00 am

Winter Recess - No School
Sunday December 31
7:00 am

– 8:00 am

Winter Recess - No School
January 2024
Monday January 1
7:00 am

– 8:00 am

Winter Recess - No School
Wednesday January 10
1:00 pm

– 3:00 pm

Early Release Professional Day
Monday January 15
7:00 am

– 8:00 am

M. L. King Day - No School
Tuesday January 16
7:30 am

– 8:30 am

PK Parent/Teacher Conferences
Wednesday January 17
7:30 am

– 8:30 am

PK Parent/Teacher Conferences
Thursday January 18
7:30 am

– 8:30 am

PK Parent/Teacher Conferences
Friday January 19
7:30 am

– 8:30 am

PK Parent/Teacher Conferences
Wednesday January 31
11:00 am

– 3:00 pm

Preschool Progress Reports Issued
February 2024
Monday February 19
7:00 am

– 8:00 am

February Recess - No School
Tuesday February 20
7:00 am

– 8:00 am

February Recess - No School
Wednesday February 21
7:00 am

– 8:00 am

February Recess - No School
Thursday February 22
7:00 am

– 8:00 am

February Recess - No School
Friday February 23
7:00 am

– 8:00 am

February Recess - No School
Saturday February 24
7:00 am

– 8:00 am

February Recess - No School
March 2024
Wednesday March 13
1:00 pm

– 3:00 pm

Early Release Professional Day - No PM PK
Thursday March 21
3:00 pm

– 4:00 pm

Kindergarten Grades Close
Thursday March 28
3:00 pm

– 4:00 pm

Kindergarten Progress Reports Emailed
Friday March 29
7:00 am

– 8:00 am

Good Friday - No School
April 2024
Monday April 15
7:00 am

– 8:00 am

Spring Recess: No School
Tuesday April 16
7:00 am

– 8:00 am

Spring Recess: No School
Wednesday April 17
7:00 am

– 8:00 am

Spring Recess: No School
Thursday April 18
7:00 am

– 8:00 am

Spring Recess: No School
Friday April 19
7:00 am

– 8:00 am

Spring Recess: No School
May 2024
Wednesday May 8
1:00 pm

– 3:00 pm

Early Release Professional Day
Monday May 27
7:00 am

– 8:00 am

Memorial Day - No School